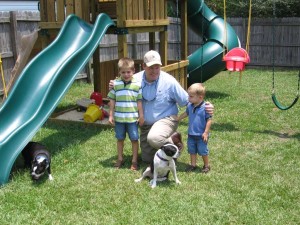 Hi, I am Eric Spears, the owner and operator of Spears Environmental, Inc., a Crestview Florida based pest control company that provides residential and commercial general pest control, termite control, and lawn/shrub pest control and fertilization.
I grew up in Crestview and graduated from Crestview High School, Okaloosa-Walton College, and the University of West Florida. I served in the United States Air Force for 8 years, and have been doing pest control in this area for over a quarter of a century. I live here in Crestview with my wife Valerie, daughter Ashley, and son Thomas.
I personally guarantee your complete satisfaction with pest control service that delivers the complete package, as it is safe, environmentally friendly, effective, convenient, and economical.