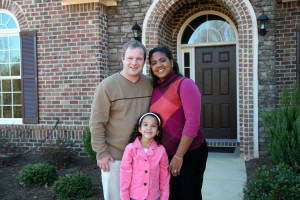 TERMITE SERVICE of any type is provided. This includes termite inspections, pre-construction soil treatments, Boracare wood treatments, conventional liquid treatments, and bait system installations and service.
In order to ensure the best protection, Spears Pest Control technicians install a barrier with Termidor. To learn about how and why this is the most effective, safest, and environmentally-friendly liquid termite treatment available, go to: www.termidorhome.com. Did you know that fipronil, the active ingredient in Termidor, is also the active ingredient in one of the most popular veterinarian-prescribed flea/tick treatments for cats/dogs? The product is applied directly to the pet's skin and designed to spread out and remain there for extended residual control (monthly treatment)! Yes indeed, fipronil has revolutionized the pest control industry over the recent years as the most advanced chemistry available.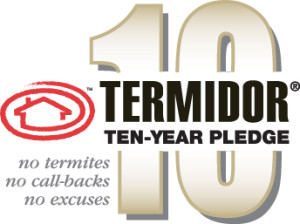 In certain sensitive situations where a liquid treatment may not be the best option, Spears Pest Control may recommend the installation of the Advance Termite Bait System in accordance with Spears Pest Control's strong policy of using methods/materials that are the most effective (best protection), safe, least invasive, and most environmentally-friendly. For information about this Spears Pest Control termite protection option, please click on this link: Termidor ATBS
Call Spears Environmental Pest Control at (850) 682-5354 to order a free termite inspection and free consultation / estimate.